Time: The Best Gift For Mom This Mother's Day
This shop has been compensated by Collective Bias, Inc. and its advertiser. All opinions are mine alone. #StyledForSpring #CollectiveBias





There couldn't have been a more perfect time for me to show my mom how grateful I am for her. If you've been watching my Insta stories, then you probably know that I recently moved back in with her!! And I brought along my husband, two small kids and one smelly dog! So, yeah... I think she deserves something nice this Mother's Day and what better gift, than the gift of time!

By giving her time, I mean spending time with her, doing whatever she likes most. Taking a walk down memory lane, reminiscing about all of the time she has invested in making me the woman I am. And of course bringing it all together with an amazing time piece.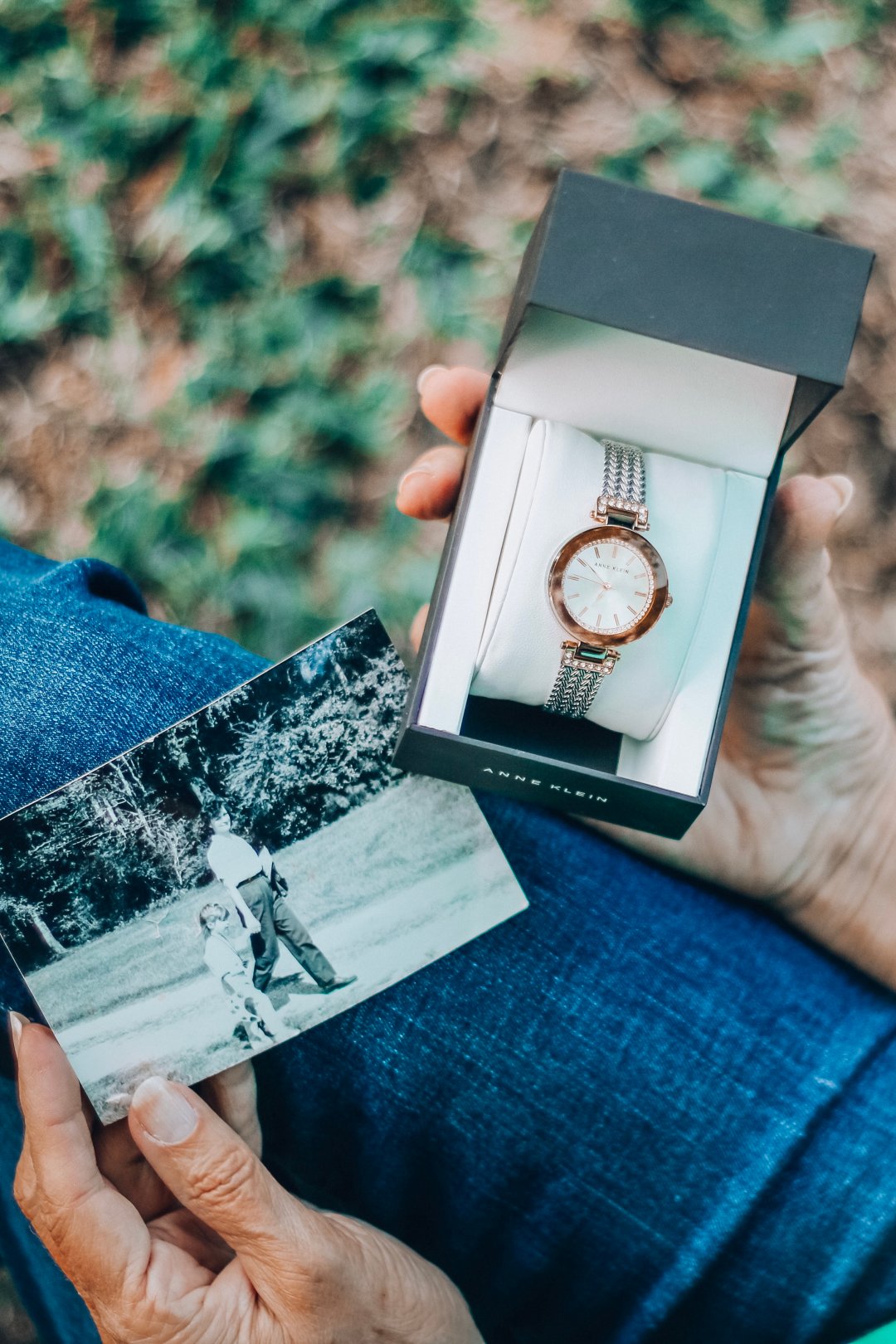 (Simply Hover over the photo to Shop her watch!)
Life is sooo hectic lately, there's no better gift than uninterrupted time where I'm not looking at my phone, not thinking about the kids and not rushing off to do the next thing on my schedule. I'm thinking a movie date or mani/pedi. With lots of chocolate, of course!
As a busy mom myself, I don't remember the last time I really sat down to tell my mom how much I appreciate her and how much time she's spent taking care of me, guiding me and now even doing the same of my children. If you know me well, you may know that my home life wasn't always rainbows and sunshine. But, my mom was always there as a beacon of stability and hope. When things were rough we would usually hit the road. Whether it was for ice cream, window shopping or just joy riding, I always found comfort in her company.
Actually, one of the main reasons I love the idea of gifting her an Anne Klein piece is because on one of those very nights escaping to window shop at Macy's, she let me pick out a beautiful new watch that I still have to this day. And it was
Anne Klein
. I love that now, all of these years later, I was able to go back to that very store and buy one for her. And I know she'll love the elegant and trendy style as well!
Have you planned out what you're getting your mom this Mother's Day yet? How about doing a Time theme like me? I'm sure your mom will love it just as much as mine! Just click
HERE
to start shopping!